A Bottle of Amontillado
By John and Jennifer VerPlanck
How about a short trip back to your high school English class, and Edgar Allen Poe. Montresor, feeling insulted by Fortunato, gets him drunk and lures him into his cellar to sample "A Cask of Amontillado," whereupon he chains the hapless man into an alcove which he then closes with bricks. Mean, huh? The man had issues.
The Black Sheep has no casks, but we do have bottles of Amontillado, just one of a number of Sherries. Sherry has become so popular that there are over fifty Sherry bars in London now. Sherry, named for the town of Jerez, is probably Spain's best-known wine, and produced exclusively in Andalusia, Spain. Made from the Palomino grape, the wine undergoes its initial fermentation before being fortified with grape spirits and transferred to a solera.
So, what is a solera? It is a series of connected barrels, often stacked vertically, all of which the wine must pass through as it ages, for years. As Sherry is drawn from the bottom or last barrel, an equal amount pours in from the barrel above. When the topmost barrel drains into the one below it, new wine may be added. A solera may consist of five or six barrels, but sometimes as many as fifteen.
The lightest and driest Sherry is Manzanilla, and comes only from the bodegas of Sanlúcar de Barrameda on the Bay of Cadiz, which is also famous for their horse races on the beach. This dry sherry has a delicate, fresh, slightly salty tang. Served chilled, it pairs beautifully with shrimp, crab or salads. The next driest version of Sherry is Fino, not quite as light and dry as Manzanilla, but still very fresh and crisp with a savory character; it's an ideal aperitif and will pair well with any cured meats, fried foods and seafood.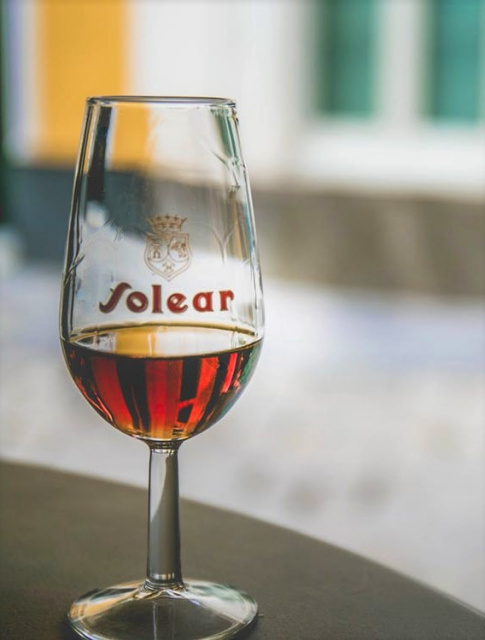 Then comes Amontillado, which is an elegant wine, medium bodied with a depth of complex nutty, spice box flavors. As it is drawn from its solera it is fortified with additional spirits and undergoes additional barrel aging, which imparts added texture and where exposure to oxygen darkens the wine. This pairs beautifully with white meats, duck, wild mushrooms, nuts, soups and semi-cured cheeses like manchego.

Oloroso is a long-aged Sherry, more fortified and more exposed to oxidation. It is full bodied, smooth and rich and is often enhanced by the addition of Pedro Ximénez.It often has unique woodsy, spicy, golden tobacco nuances. It will pair well with red meats, game or hearty stews and casseroles.

Cream Sherry is an innovation, combining Oloroso with considerable amounts of Pedro Ximénez, often called sweet Oloroso. It is an ideal dessert wine; perfect to accompany fruit pastries or ice-cream. It can also be paired very well with foie gras and blue cheeses.

And last, Pedro Ximénez, the name of both the grape and the wine, is made from overly- ripe dried grapes. It is dense and dark, with rich dried fig, date, roasted coffee, cocoa, vanilla and caramel flavors. It can be served as a dessert wine; it's great with chocolate and in Spain it is often drizzled over ice cream.

This needs to be said: Cooking Sherry is in no way Sherry, and is barely even wine. If your recipe calls for Sherry, use the real thing and enjoy drinking the rest.

Photo Credits: Pixabay, wiki commons, public domain

John VerPlanck and Jennifer Laskey VerPlanck