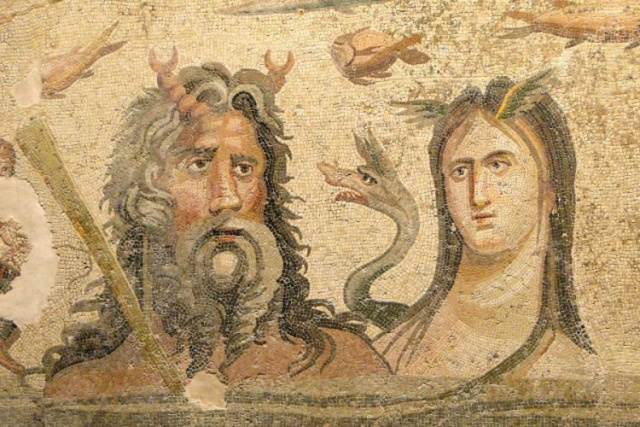 Old is Relative
By John and Jennifer VerPlanck
The older a wine is, the better it is, a common but not particularly accurate maxim. But how about very, very old? Recent research indicates extensive winemaking in the Russian province of Georgia 8000 years ago. That is a thousand years earlier than previously thought. If you are lucky enough to have one, you may think your 1983 Bordeaux is well-aged. Consider the vintage of 6000 BC.
The origin of wine predates any written records, so all evidence has been found by archeologists and confirmed by scientists and scholars. Pottery jars from the Eurasian country have been dated to the early Neolithic period. The jars, about 3 feet tall, are decorated with grape motifs and are radiocarbon dated to 6000 BC., plus or minus 200 years.
China previously held the earliest confirmed evidence of wine, dated to 5000 years BC, in the Hunan province. The wine was made from wild grapes, hawthorn, rice and honey.
Wine had a significant part in ancient Georgian culture, becoming economically important as well. Since the last ice age, the climate in the Georgia mountains has been ideal for viticulture.
Organic compounds found in the jars are wine-related acids. A study at the University of California at Davis revealed, among others, traces of succinic and tartaric acids, related directly to the making of wine. Also discovered were grape skins, pollens and starches. Any traces of alcohol evaporated ages ago. Raw grape juice begins to ferment after only 1 or 2 days. It was unlikely that it was allowed to evolve into vinegar.
The results of genetic tests conclude that the wine was similar to modern day Syrah and Pinot Noir with a cloudy appearance and an appealing fruity taste, due to primitive winemaking techniques. It was a young wine, similar to Beaujolais Nouveau, bottled only 5 to 6 weeks after harvest.
Some European estates can trace their wine back two or three centuries, but compared to eight millennia, that is brand, spanking new.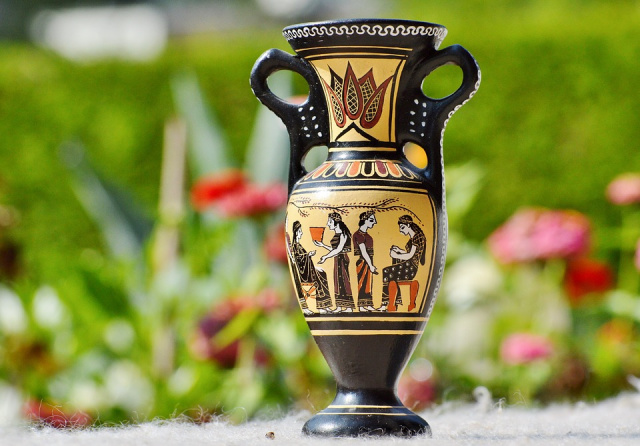 We know your Christmas dinner will not include eight thousand-year-old wine, and you might want your turkey a bit newer, too. With this new insight into the ancient history of wine, it makes the enjoyment of our modern wine, and the ease of its access, one more thing to celebrate. One of the great qualities of wine is in its sharing. May you and yours have a happy, healthy and peaceful holiday season.
Photo Credits: Public Domain,pixabay