Who's Your Daddy?
By John VerPlanck
A few years back we visited the Serego Alighieri Winery, north of Verona, Italy. It was founded in 1353 by the son of the poet Dante Alighieri, best known for his Divine Comedy. Still in the family over six hundred years later, it is hardly unique in continuous family-owned wineries. Chateau de Goulaine in France's Loire valley, has been making Muscadet, Vouvray and Sancerre since 1000 A.D. The winery of Barone Ricasoli was founded in 1141 A.D., and Feudi San Gregorio has been family run since 590 A.D. These are all noted producers, and all still in the same family.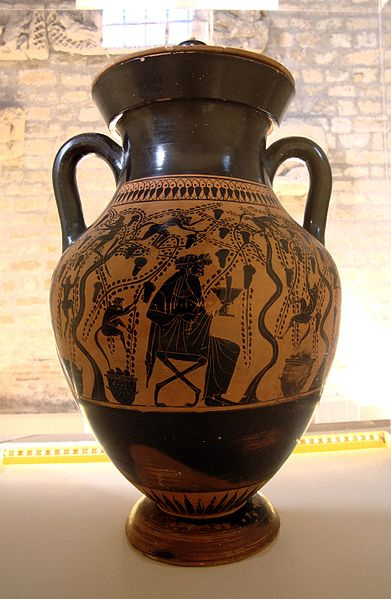 Families have operated wineries through the Hundred Years war, the Black Death, the Napoleonic wars, the Norman invasion, the Crusades and the discovery and settling of North America.
We can hardly match that in our country, but there are many examples of estates still in the family after one hundred years or more.
There is a trap however. The name may be old but the ownership may be new. A number of businesses have been sold to conglomerates, often with a decided decline in quality. We have seen a few of our favorites go rapidly downhill following their absorption by the big guys. We look for wines whose vignerons have been given autonomy to produce their product on their own terms. So, while their parent company does not represent the family any longer, the wine still reflects a commitment to quality.
Sometimes an old family winery needs to add investors in order to stay healthy and competitive. In many cases it's a strategy that pays off with not only extra resources but fresh ideas.
The oldest continuously operated winery in the United States is the Brotherhood Winery, founded in Washingtonville, New York in 1839.
The age of a winery is interesting, but not necessarily all that significant, nor is the family presence, unless they maintain their level of quality and consistency. Grape vines older than forty to fifty years are at the end of their productive years. There are vineyards in Campania where Spartacus once camped, but the vines have been replanted hundreds of times.
One exception to the old vine rule is a vine we saw at Hampton Court Palace. This oldest and largest vine was planted there in 1768. It is now thirteen feet around the base and produces over 800 pounds of Black Hamburg grapes per year. Archie Bunker aside, "All in the Family" still has some meaning.
Photo/Illustration credits: Public Domain, Pixabay, Wiki-Commons

John VerPlanck and Jennifer Laskey VerPlanck