Cider Time
By Jennifer Laskey Verplanck
Have you ever pressed apples to make cider? This fall ritual in apple country has caught on in a big way. Sweet and hard apple cider has made a comeback, with premium hard ciders poured in bars and restaurants along with craft beers and fine wine.
Cider has been rediscovered; it's the fastest growing type of beverage in popularity (domestic cider production rose by 264 percent between 2005 and 2012). It's no wonder. Apple ciders are light and refreshing with the added bonus of being gluten free and high in antioxidants. It's also ridiculously easy to make; provided you can get the right apples.
There are thousands of apple varieties but only a handful are commonly grown commercially. The usual grocery store cider, often made from dessert apples or concentrate, highly filtered and pasteurized, can be thin, overly sweet and bland. But cider made from cider apples is a revelation. Visit your nearest orchard to sample the difference and if you time it right, you may see a demonstration of their cider mill in action.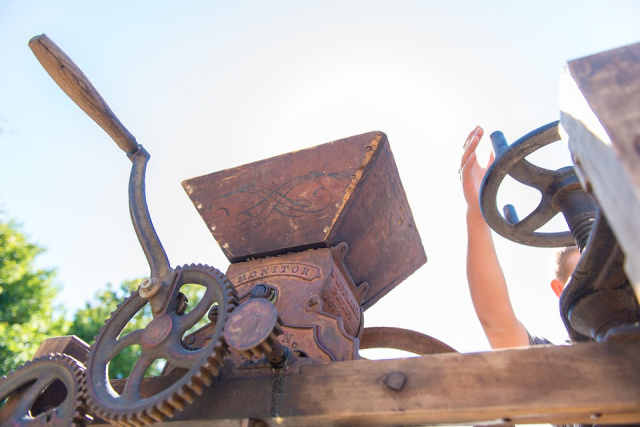 Hard cider has been made for 2000 years. Romans discovered Kentish Cider in 55 BC and brought it home where its popularity grew. Julius Caesar enjoyed it, Charlemagne too, and the pilgrims drank hard cider on the Mayflower. It was used as currency and to pay taxes. A half barrel paid for schooling; farm laborers in 13th century monasteries received a cider allowance as part of their wages, a continuing practice in Western England until very recently. At one point, babies were even baptized in it, when it was considered cleaner than water! For many years, hard cider was the most popular drink in America. When William Henry Harrison ran for president in 1840, cider was such an American symbol, he made it part of his campaign, serving it at rallies while supporters sang a cider campaign song to the tune of "Yankee Doodle Dandy".
Some regions are famous for their cider; Somerset, in England, Normandy, in France and the Basque country in Spain, are where cider has been produced in the same way, with the same local apples for thousands of years.
Sweet cider doesn't keep, so hard cider (fermented apple juice) historically, was by far the preferred drink; it can age like wine, getting mellower for years and it's low in alcohol (about 6%). Cider apples are high in tannin and acid. Each region has special varieties suited to their conditions. Cider apples have four qualities: bittersweet, sweet, sharp and bittersharp. Very few varieties qualify alone for premium cider, so most are blends to achieve the correct balance of body, flavor, sweetness and acidity. It's fun to travel to the orchards for sampling, because every cider-house has its own recipe, delightful and a bit mysterious. Sweet cider freezes well, so it's possible to have it on hand throughout the year!
From 1995 to 2006, two million apple cider trees were planted in the USA. With the cider renaissance, heirloom varieties of cider apple trees are once again being planted and will be preserved along with the rich history of regional agriculture and the benefit of all that sublime cider for future generations!

Photo/Illustration Credits: Wiki-commons,Public Domain, Pixabay, Maine Organic Farmers and Gardeners Assoc.( MOFGA), Personal photos of the author.

Jennifer Laskey VerPlanck